First World War (1914-1918)
Canadians in the Royal Naval Air Service
Among the Canadians serving with the Royal Navy were those in its aviation branch, the Royal Naval Air Service (RNAS). They included aces and future leaders of the Royal Canadian Air Force. The dangers they faced included the enemy, the elements, and their own unreliable aircraft.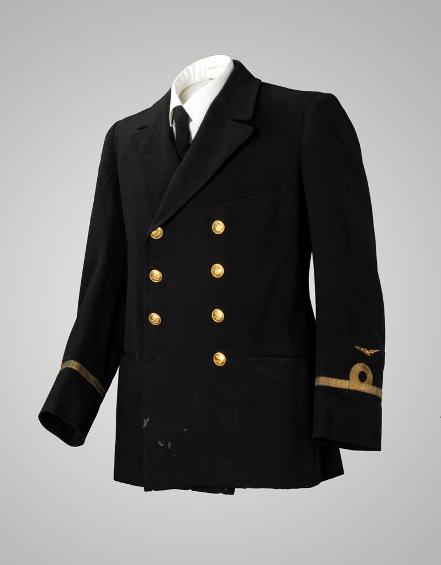 Service Dress Jacket, Royal Naval Air Service
This Royal Naval Air Service dress jacket belonged to Flight Sub-Lieutenant Edward Desbarats.
The blue service dress jacket has the eagle insignia over one embroidered stripe, indicating Desbarats's rank of Flight Sub-Lieutenant (left sleeve, cuff). Like many Canadians in the Royal Naval Air Service (RNAS), Desbarats originally joined the Canadian Expeditionary Force - in his case, in 1916, and then transferred to the RNAS, flying his first mission in August 1917. Shot down and captured in September 1917, he spent the rest of the war as a prisoner.
Service Dress Jacket, Royal Naval Air Service
CWM 19890260-002