Second World War
Battle of the Atlantic  - Atlantic Battleground

Allied forces, including the Royal Canadian Navy, fought against Axis forces in the battle of the Atlantic over a vast and often dangerous oceanic battlefield. Harbours and bases like Halifax were essential for ships, and commanders on shore planned and coordinated the movements of convoys and anti-submarine forces.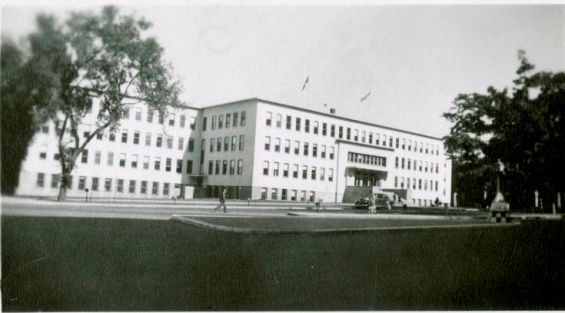 National Defence Headquarters, Ottawa
During the Second World War, National Defence Headquarters in Ottawa was housed in temporary buildings like this one.
The rapid wartime expansion of the Royal Canadian Navy and the rest of the country's military forces led to the construction of temporary structures to house the dramatically increased numbers of military personnel and civilian staff in Ottawa. While many of these wartime "temps" remained in use during postwar years, only one of them is still standing today.
George Metcalf Archival Collection
CWM 19840030-096