The Navy Today
Continuing Commitments
Beginning in the 1990s, long-standing efforts to renew the ships and equipment of Canada's navy began to produce results, with new vessels entering service. At the same time, the navy continued to fulfill national commitments to alliance operations and, following terrorist attacks on the United States on 11 September 2001, to "the war on terror".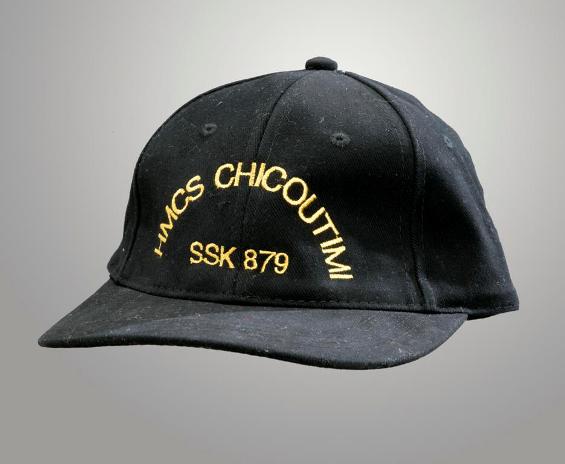 HMCS Chicoutimi Ball Cap
This ball cap bears the name of HMCS Chicoutimi, the last of four Victoria class submarines delivered to Canada's navy.
In 1998, Canada acquired four Upholder class submarines from the United Kingdom. Built for Britain's Royal Navy, but decommissioned and stored after the Cold War ended, they were overhauled in the United Kingdom and prepared for Canadian service. During Chicoutimi's 2004 trip to Canada, a fire broke out after water from a large wave entered the boat through an open hatch. Several crew members suffered from smoke inhalation, and one, Lieutenant Chris Saunders, died.
Ball Cap
CWM 20030306-004