Birth of the Navy (1910-1914)
Creating the Navy
Created in 1910, the Naval Service of Canada was renamed the Royal Canadian Navy in 1911. It was the product of an intense Canadian political debate driven by Great Britain's efforts to bolster its naval defences against the rapidly growing German navy.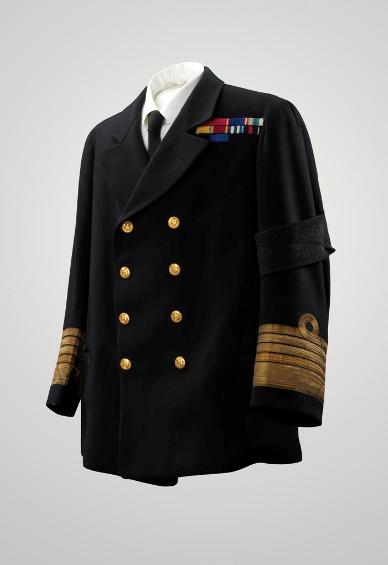 Service Dress Jacket, Admiral-of-the-Fleet Sir John Arbuthnot "Jackie" Fisher, around 1910
"Jackie" Fisher wore this jacket as part of his uniform when he headed the Royal Navy between 1904 and 1910.
Fisher acted vigorously to counter the threat posed to British maritime supremacy by the rapidly expanding German navy. His decision to concentrate much of the Royal Navy in British waters had profound implications for Canada and the other Dominions in the empire, forcing them to confront how best to provide for their own naval defence and support Britain. Fisher also drove the modernization of the Royal Navy, promoting improved weapons and equipment and new designs for warships.
Service Dress Jacket
CWM 19240001-001