Interwar Years
The 1930s: Rebuilding the Royal Canadian Navy
Despite the severe financial climate of the Great Depression and political infighting, the Royal Canadian Navy (RCN) survived mainly as a coastal defence force. This period also saw the delivery of the first major warships designed and built for the RCN.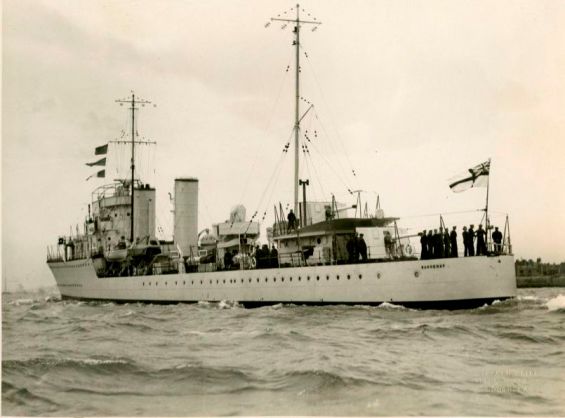 HMCS Saguenay, 1931
HMCS Saguenay, photographed at the time of its commissioning in May 1931, was the first modern warship built specifically for the Royal Canadian Navy.
Saguenay and the similar HMCS Skeena were products of the Thornycroft shipbuilding yards in England. Supplementing and ultimately replacing earlier destroyers, these ships continued the Royal Canadian Navy's schedule of reservist training cruises, Caribbean exercises with the Royal Navy, and ceremonial events. Interwar officers from these two ships provided a nucleus of professionals who would go on to senior roles during the Second World War.
George Metcalf Archival Collection
CWM 19710203-002_1