Interwar Years
The 1930s: Rebuilding the Royal Canadian Navy
Despite the severe financial climate of the Great Depression and political infighting, the Royal Canadian Navy (RCN) survived mainly as a coastal defence force. This period also saw the delivery of the first major warships designed and built for the RCN.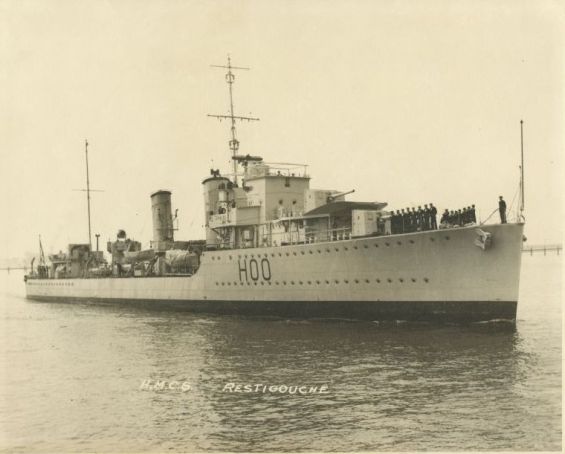 HMCS Restigouche
Facing the growing threat of war in Europe in the late 1930s, the Royal Canadian Navy (RCN) acquired HMCS Restigouche, seen here, and four other destroyers.
The rise of Nazi Germany and increasing international tensions led the Canadian government to increase defence expenditures from their interwar lows. Restigouche, Fraser, St. Laurent, Ottawa, and Assiniboine were all acquired between 1937 and 1939. Similar to HMCS Skeena and HMCS Saguenay, these destroyers joined a small but growing fleet of vessels augmented by domestically built minesweepers.
George Metcalf Archival Collection
CWM 19830100-019