Interwar Years
The 1930s: Rebuilding the Royal Canadian Navy
Despite the severe financial climate of the Great Depression and political infighting, the Royal Canadian Navy (RCN) survived mainly as a coastal defence force. This period also saw the delivery of the first major warships designed and built for the RCN.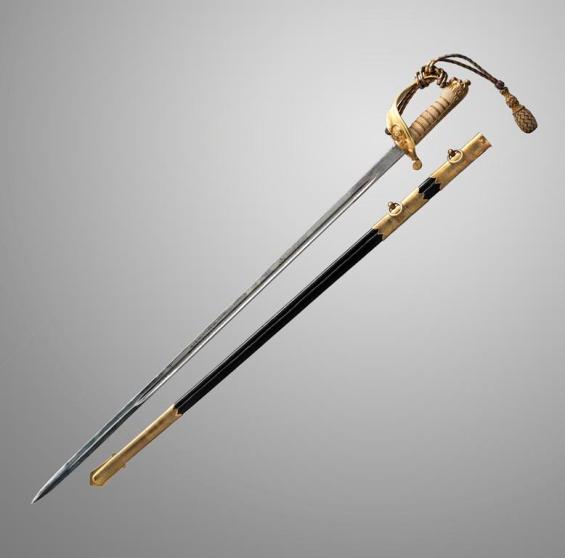 Sword of Honour, Robert Montague Powell
Robert Montague Powell received this sword from the Royal Military College of Canada.
This "Sword of Honour", awarded to him as the graduating cadet with the highest standard in all four components of the College's program, follows the 1827 naval pattern still used by British Commonwealth navies. Commissioned as a lieutenant in the Royal Canadian Naval Volunteer Reserve in 1936, Powell held a variety of postings during the Second World War, including on motor torpedo boats based in England. He commanded the corvette HMCS Belleville at the end of the war.
Sword, Pattern 1827
CWM 20070025-038