Interwar Years
The 1930s: Rebuilding the Royal Canadian Navy
Despite the severe financial climate of the Great Depression and political infighting, the Royal Canadian Navy (RCN) survived mainly as a coastal defence force. This period also saw the delivery of the first major warships designed and built for the RCN.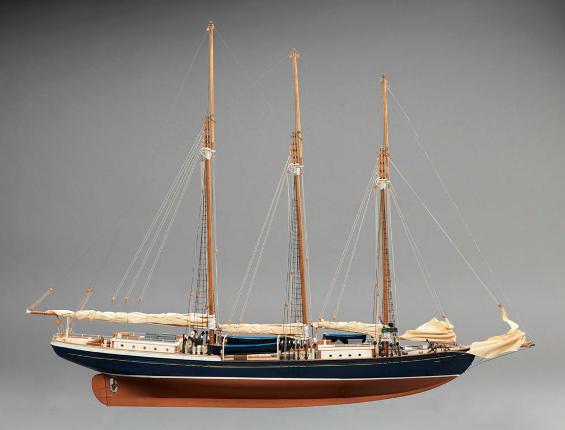 Model, HMCS Venture
In 1937, the Royal Canadian Navy (RCN) acquired the three-masted wooden schooner HMCS Venture as a training vessel.
Built in Meteghan, Nova Scotia, Venture was one of a series of RCN sail training vessels. Long after the age of sailing warships had passed, sail training was continued as a means of fostering teamwork, leadership, esprit de corps, and an appreciation of naval traditions in officer cadets. During the Second World War, Venture served as an accommodation vessel in Halifax, and later as a guard ship at the entrance to Bedford Basin.
Model Ship, Schooner
CWM 19760257-001