This section brings together the approximately 700 objects and photographs used in Canada's Naval History. Use this section to directly access objects and photographs grouped by type, as shown below, or use the search function above to search through them by title.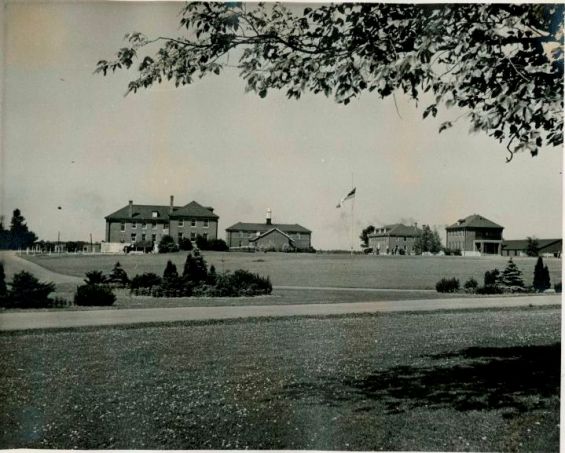 HMCS Conestoga
HMCS Conestoga, located near Galt, Ontario, was the training centre for new members of the Women's Royal Canadian Naval Service (WRCNS).
In the midst of Conestoga's buildings, former site of the Ontario Training School for Girls, a large White Ensign (centre), Canada's naval flag, flies from a tall flagpole. Intended to provide an introduction to military life, courses at Conestoga included physical training and drills, as well as instruction in naval customs and traditions. Following training at Conestoga, members of the WRCNS went on to further training, usually at establishments elsewhere in Canada.
George Metcalf Archival Collection
CWM 19920141-011_p33