This section brings together the approximately 700 objects and photographs used in Canada's Naval History. Use this section to directly access objects and photographs grouped by type, as shown below, or use the search function above to search through them by title.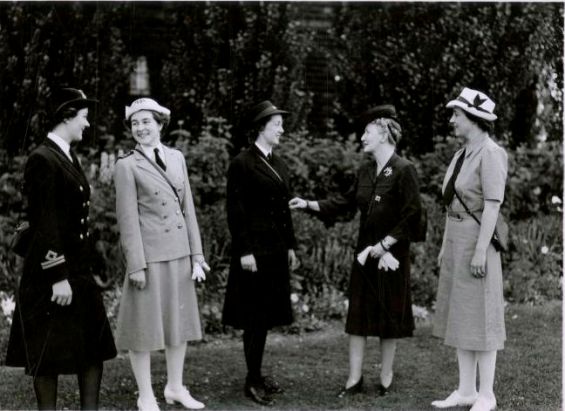 WRCNS Summer and Winter Uniforms
This photograph shows members of the Women's Royal Canadian Naval Service (WRCNS) in summer (light) and winter (dark) uniforms.
The creation of a women's branch in a previously all-male navy brought with it a number of changes, including a need for women's uniforms. Dark blue winter uniforms (left and centre) contrast with lighter blue summer uniforms (right and second from left). Summer uniforms for ratings (right) subsequently changed from a one-piece dress to a skirt and jacket. Ratings' hats (right and centre) were replaced by a naval style cap, often called a beret, and were later joined by a tricorne hat like that worn by WRCNS officers.
George Metcalf Archival Collection
CWM 19790488-005_15