This section brings together the approximately 700 objects and photographs used in Canada's Naval History. Use this section to directly access objects and photographs grouped by type, as shown below, or use the search function above to search through them by title.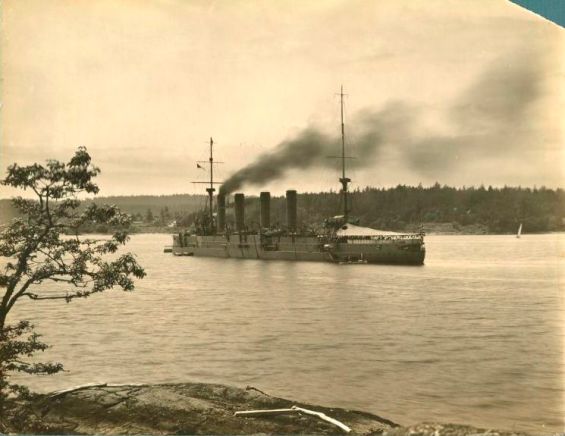 Japanese Cruiser Aso off British Columbia
During the First World War, Canada's west coast was protected in part by the Imperial Japanese Navy.
Japan had emerged as a major power after winning the Russo-Japanese War of 1904-1905 and, in 1909, the Japanese cruisers Aso (seen here) and Soya visited British Columbia. At the outbreak of war in August 1914, only three obsolete ships and two submarines protected Canada's west coast. Canadians feared that modern German warships in the Pacific might attack merchant ships or bombard cities and towns. After Japan entered the war on the side of the Allies on 23 August 1914, Japanese ships like the Aso helped patrol Pacific waters.
George Metcalf Archival Collection
CWM 19790602-054