This section brings together the approximately 700 objects and photographs used in Canada's Naval History. Use this section to directly access objects and photographs grouped by type, as shown below, or use the search function above to search through them by title.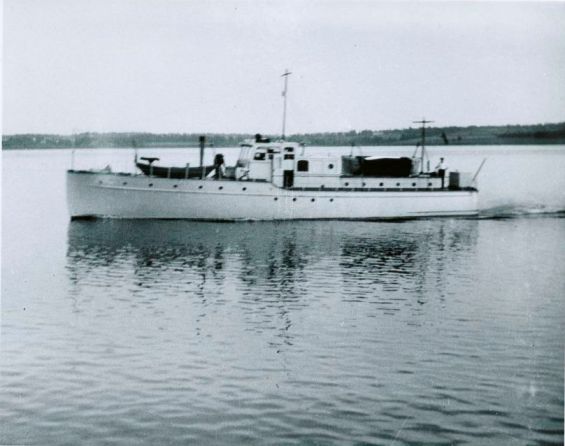 HMCS Chaleur at Saint-Jean-Port-Joli, Quebec, 1939
One of many naval auxiliary vessels in the St. Lawrence, HMCS Chaleur was a former Royal Canadian Mounted Police (RCMP) cutter.
Because the outbreak of war found the Royal Canadian Navy short of vessels, it soon acquired a range of ships and boats from other government departments and agencies. One of three RCMP motor boats taken over for use at Quebec City, Chaleur was assigned to the examination service, transporting personnel who boarded, inspected, and reported on incoming ships.
George Metcalf Archival Collection
CWM 19920085-1018