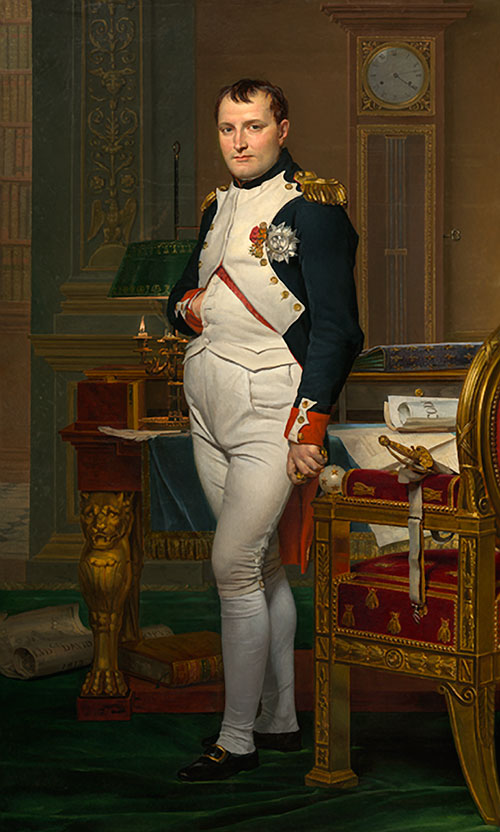 Britain's War with France
France had been Europe's paramount power for centuries. Its conversion into an aggressive revolutionary state, then into the Napoleonic Empire, had shattered the European balance of power and provoked a generation of war. Apart from a brief interval in 1802–1803, Britain, alone among the major European powers, had been continuously at war with France since 1793.
Painted by Jacques-Louis David, 1812
National Gallery of Art, Washington, D.C.