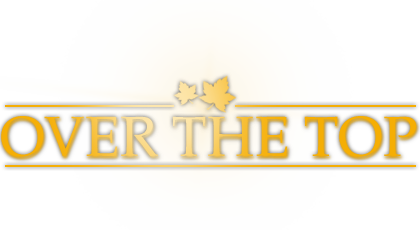 About Over the Top
Over the Top is an interactive web module that tells the story of what life was like for Canadians fighting in the trenches during the First World War. The interactive element derives from the ability of the user to select varying outcomes to the story. In effect, the user assumes the role of a Canadian infantryman somewhere along the Somme sector of the front in the fall of 1916 and is required, at regular intervals, to make decisions by clicking on one of a number of probable outcomes. Sensible decisions will allow the user to continue his/her adventure to its successful completion. Poor decisions may cut short the adventure, prompting users to rethink their decisions and select alternate outcomes.
Over the Top is based on the eyewitness accounts of Canadians that actually served in the trenches during the First World War. Well-researched and documented, the module offers a historically accurate portrayal of frontline conditions and borrows many words and expressions that were common at the time. Most of the illustrations that appear are based on original photographs of trench landscapes as well as image plates and artifacts from the Canadian War Museum's collections. History buffs will appreciate the attention to detail that is evident in many of the illustrations, from the distinctive barrel shape of a Lee-Enfield rifle, to the modified "Mention in Despatches" certificate, to the number of buttons that appear on each tunic. Even the sound effects have been created using actual First World War weapons and artifacts to reproduce as accurately as possible the wide range of unique noises and sounds that were prevalent along the front lines.
Over the Top is suitable for users of all ages, although it was designed specifically for youth audiences. Feedback provided by youth study groups emphasized the need for the Museum to adopt formats that would appeal to a technologically sophisticated, web-savvy group. Rather than rely on traditional historical narratives, in which the experience of frontline troops would be described to students, module designers opted to create a dynamic interface that would allow users to experience life in the trenches for themselves. The use of animated illustrations, realistic sound effects and first-person perspectives, were all designed to render the experience of the front line soldier more palpable and relevant to the user. For the benefit of teachers, a separate "For Teachers" section has been added to help further students' understanding of Canada's role during the First World War and the nature of trench warfare.
Direct inquiries and feedback to :
webmaster@warmuseum.ca