After two years in the trenches, the Canadians had become an experienced and skilled fighting force. Although they had done well in previous battles, they proved their worth by taking Vimy Ridge, an important strategic point in northern France, after other armies had failed to do so.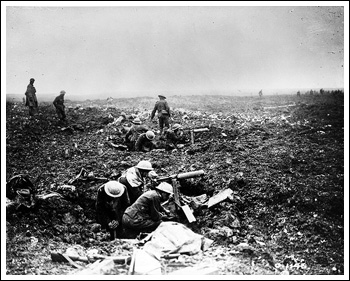 Canadian machine gunners, Vimy Ridge, April 1917
National Archives of Canada PA 1017
What was it like?
"Heavy return fire. The whole earth seemed to be in the air. . . . Hundreds blinded, arms and legs off. One man without any arms and legs still living."
— Lieutenant H. L. Scott, Canadian Engineers
At the Battle of Vimy Ridge, 3,598 Canadians lost their lives and 7,004 were wounded.
"The grandest tribute we could offer to Canadian soldiers is to affirm that their sacrifices have contributed to the introduction into our civilization of its highest modern conception — that of universal Peace founded on recognition of the basic right of people to life and justice."
— Ernest Lapointe, Minister of Justice, at the unveiling of the Vimy Memorial, July 26, 1936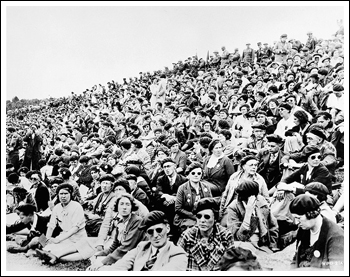 Over 100,000 people attended the unveiling of the Vimy Memorial in 1936.
National Archives of Canada PA 148874

---