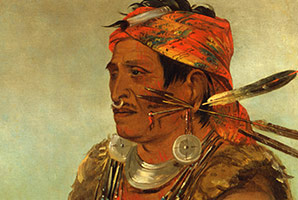 Tenskwatawa
Ten-squat-a-Way, The Open Door, Known as the Prophet, Brother of Tecumseh
Painted by George Catlin in 1830
Gift of Mrs. Joseph Harrison Jr.,
Smithsonian American Art Museum, Washington, D.C.,
1985.66.279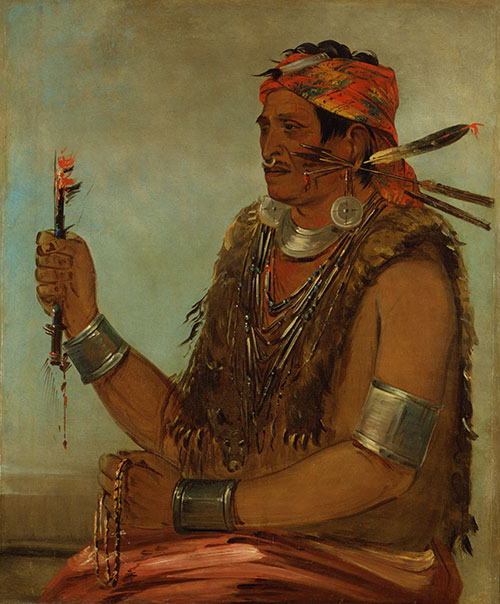 British and, after the War of Independence, American settlers had been expanding into Native American homelands for more than a century. Native Americans responded by forming coalitions that combined spiritual and cultural renewal with military resistance. Beginning in 1805, Tenskwatawa, a Shawnee mystic, led a religious revival that portrayed Native Americans as a single people with common interests and sparked another wave of resistance against American invasion.
Ten-squat-a-Way, The Open Door, Known as the Prophet, Brother of Tecumseh
Painted by George Catlin in 1830
Gift of Mrs. Joseph Harrison Jr.,
Smithsonian American Art Museum, Washington, D.C.,
1985.66.279