This section of the Museum is temporarily closed.
The Canadian War Museum is now open, guaranteeing new safety measures and offering lots of free summer fun. Join us Thursday through Sunday, 10 a.m. to 4:30 p.m., for indoor guided tours of LeBreton Gallery and a host of outdoor experiences. Discover the Museum's summer offer now.
We also invite you to follow us on our social media channels, and to enjoy the Museum's digital offerings through Museum at Home, where you'll find a range of engaging online activities for all ages.
The Second World War
Canada's fight against dictatorships overseas transformed the country and its place in the world.
The third gallery explores Canada's fight against dictatorships overseas during the Second World War. The gallery introduces the visitor to the oppressive and aggressive dictatorships of the 1930s, and the mounting pressure for a strong response from the rest of the world.
Don't forget to pick up a souvenir catalogue!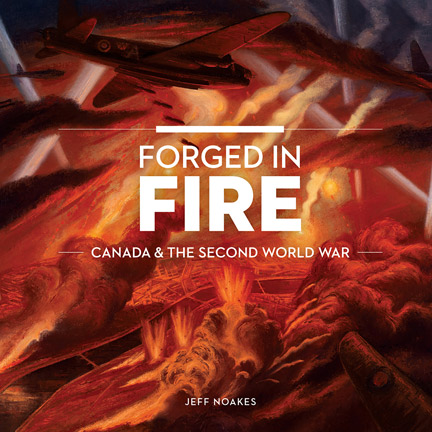 Complete your visit by picking up the souvenir catalogue Forged in Fire: Canada and the Second World War, on sale online and at the Museum Gift Shop.