SOLD OUT
WINNER of CBC Canada Reads 2019
Finalist for the RBC Taylor Prize 2017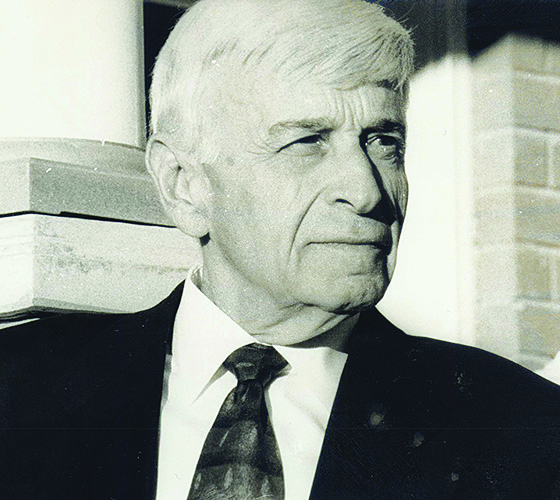 Dr. Max Eisen
Photo: Harper Collins
Tibor "Max" Eisen was born in Moldava, Czechoslovakia, into an Orthodox Jewish family. He was part of an extended family of 60, and lived on a family estate with his parents, two younger brothers, baby sister, paternal grandparents and an uncle and aunt.
In the spring of 1944, gendarmes forcibly removed Eisen and his family from their home, transporting them to Auschwitz-Birkenau. At 15 years of age, Eisen survived the selection process and instead became a slave labourer. He also survived a horrific beating, and a forced "death march" towards the end of the war. Of his entire family, only Eisen and two cousins survived the Holocaust.
Eisen last saw his father on July 9,1944, with only a short time in which to say goodbye. His father asked him — if he survived — to tell the world what had happened there. After his liberation, and facing new difficulties in Communist Czechoslovakia, Eisen immigrated to Canada in 1949.
Eisen testified in Germany at the trials of Auschwitz SS guards Reinhold Hanning and Oskar Gröning, and has dedicated the past several decades of his life to educating people across Canada and around the world about the Holocaust. Over the years, he has also made multiple journeys back to Auschwitz-Birkenau with thousands of students, as an active participant in March of the Living.
In English with simultaneous translation in French.
See also:
Anne Sebba – Les Parisiennes: How the Women of Paris Lived, Loved, and Died Under Nazi Occupation – Thursday, March 26, 2020, 7 p.m.
Presented in conjunction with the World at War – International Speaker Series, an annual series of academic events, presented by the Canadian War Museum.
Generously supported by the Friends of the Canadian War Museum.