Cancelled
Due to the COVID-19 virus, the Canadian Museum of History and the Canadian War Museum, along with all other national museums across the country, have made the decision to close the Museums to visitors and all other groups, effective Saturday, March 14 and until further notice. Unfortunately, the Tim Cook lecture has been cancelled, and all tickets are being reimbursed. If you have purchased a ticket, please email details and your confirmation number to information@warmuseum.ca.
We thank you for your understanding in these exceptional circumstances.
National bestselling author and Canadian War Museum historian Dr. Tim Cook will examine the role Canada played in the liberation of The Netherlands in 1945.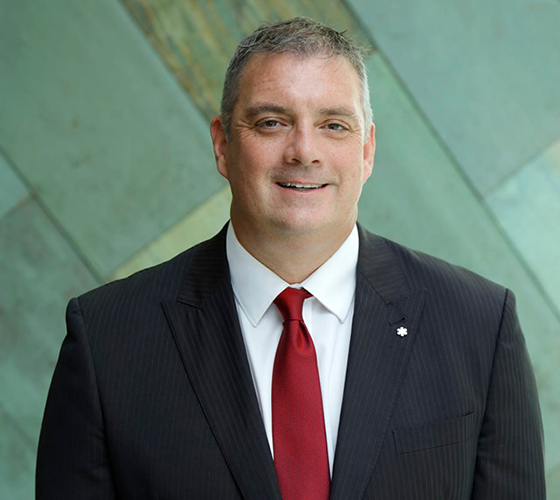 Dr. Tim Cook
Photo: Canadian War Museum, CWM2016-0017-0002-Dm
The Dutch had suffered for years under Nazi occupation. By the winter of 1944, hundreds of thousands in The Netherlands were starving. While German forces were being steadily defeated on many fighting fronts, there was a race against time to liberate the Dutch before mass starvation.
The Canadians brought freedom and food, even as thousands of them were killed or wounded in the final campaigns leading to liberation. As a result of Canadian sacrifices during the war, and in the friendships forged during the summer of 1945, there is a uniquely positive memory of the war effort between Canada and The Netherlands. This talk will examine the Canadian combat experience in the final months of the war, Dutch interaction with the Canadians, and the enduring bonds that remain 75 years later.
Tim Cook is a historian at the Canadian War Museum (CWM) and the author of 13 books, including his most recent work, The Fight for History: 75 Years of Forgetting, Remembering, and Remaking Canada's Second World War (2020). He has curated permanent, temporary, travelling, and digital exhibitions. His books have won many awards, including the RBC Taylor Prize. He is a director of Canada's History Society, a Fellow of the Royal Society of Canada, and a member of the Order of Canada.
In English with simultaneous translation in French.
See also:
Anne Sebba – Les Parisiennes: How the Women of Paris Lived, Loved, and Died Under Nazi Occupation – Thursday, March 26, 2020, 7 p.m.
Presented in conjunction with the World at War – International Speaker Series, an annual series of academic events, presented by the Canadian War Museum.
Generously supported by the Friends of the Canadian War Museum.
Photo: Canadian War Museum 19920085-1384