The Canadian War Museum is proud to partner with Hot Docs — North America's largest documentary festival — featuring cutting-edge films from across Canada and around the world. Each screening will be followed by a moderated discussion and Q&A with a special guest, exploring the film's themes. Join us for these thought-provoking evenings of documentary film and conversation. This season will feature:
The Accountant of Auschwitz
Thursday, March 21, 7 to 9:30 p.m.
Oskar Gröning, known as the "Accountant of Auschwitz," was charged as an accessory to the murder of 300,000 Jewish people. When he took the stand in 2015, at the age of 94, his trial made headlines worldwide. The debate around his prosecution is at the centre of this historic yet contemporary look at justice. As survivors travel to Germany to testify, the heinous acts of the Holocaust remain vivid and traumatic. For some, there is no grey area: Gröning was a witness and therefore complicit, regardless of his duty to follow orders. Others look at a frail man in the last years of his life and see no reason to pursue charges. Bringing war criminals to justice, with no statute of limitations, asks fundamental moral questions with few simple answers. From Nuremberg to the new alt-right, The Accountant of Auschwitz constructs a stark reminder that those who forget history are doomed to repeat it.
Languages: English and German
Partial subtitles in English
Rating: 14A (for viewers 14 years of age and older, or accompanied by an adult)
Special Guests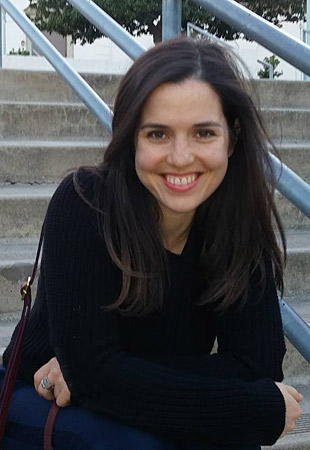 Ricki Gurwitz is a former producer at CTV News Channel. She started her career in New York, where she was a producer at WABC News Talk Radio. She moved back to Toronto in 2009, and took over the production of the Bill Carroll Show and the Jerry Agar Show on Newstalk 1010. In 2011, Ricki made the switch to television, joining CTV News Channel as a segment and associate producer. She worked with reporters in the field to package news stories and in the newsroom to cover the headlines of the day. In 2015, Ricki left CTV to produce The Accountant of Auschwitz, her first feature documentary.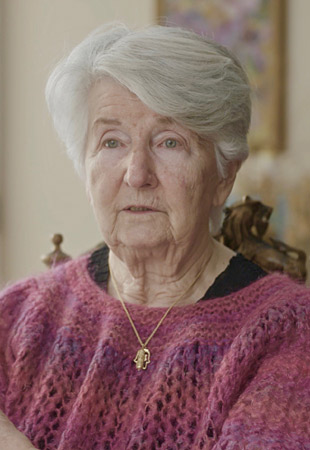 Only child to Ignacz, a master cabinet maker, and Erzsebet, a homemaker, Hedy Bohm was born in Oradea, Transylvania in 1928. In May 1944, Hedy and her family were sent to the Oradea ghetto, and from there, she was deported to Auschwitz-Birkenau. She was selected for forced work detail at an ammunition factory and shipped to Fallersleben, Germany in August 1944. Hedy was liberated by American forces in April 1945. After the war, Hedy returned to Romania, where she was able to meet up with cousins and later married her husband Imre. The couple escaped to Prague, where an aid organization arranged for their group of Hungarian orphans to get visas to Canada. They arrived in Halifax in August 1948. Hedy has two children and two grandchildren.


See also:
On Her Shoulders – Thursday, February 21, 7 to 9:30 p.m.
Granny Project – Thursday, April 25, 7 to 9:30 p.m.
The Deminer – Thursday, May 23, 7 to 9:30 p.m.
Q&A is in English with simultaneous French translation.
Presented by the Canadian War Museum in partnership with the Hot Docs Canadian International Documentary Festival