The Canadian War Museum is proud to partner with Hot Docs — North America's largest documentary festival — featuring cutting-edge films from across Canada and around the world. Each screening will be followed by a moderated discussion and Q&A with a special guest, exploring the film's themes. Join us for these thought-provoking evenings of documentary film and conversation. This season will feature:
Propaganda: The Art of Selling Lies
Thursday, February 20, 7 to 9:30 p.m.
From ancient cave paintings to Twitter feeds and deep fakes, propaganda's rapid progression hasn't compromised its potency. Tracing its effective use by religious figures, politicians and marketers, director Larry Weinstein crafts a persuasive study of the mechanics behind propaganda. This fascinating investigation confronts us with timely questions: If we grow up surrounded by propaganda, how do we know what is true? What risks are inherited by a society tricked into their perceptions? Freedom of speech is critical to a democracy's survival, yet demagogues have consistently exploited that freedom to coerce willing supporters. Contemporary artists, including Kent Monkman, Shepard Fairey and Ai Weiwei, analyze their politically motivated work, creatively co-opting the conventions of disinformation that have permeated their respective cultures. As our platforms for spreading ideas continue to expand in a digital age, dangerous lies have never been better disguised.
Languages: English
Rating: G (General audiences)
Special Guest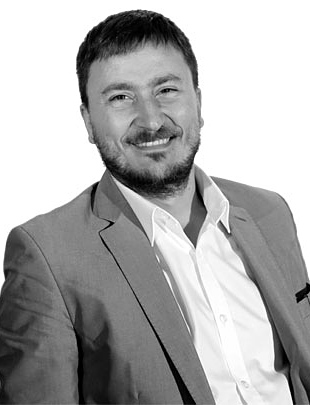 Paolo Granata is an Assistant Professor in Book and Media Studies at St. Michael's College in the University of Toronto. He joined the University of Toronto in 2017 after spending fifteen years at the University of Bologna, Italy, where he established his own academic career in research, teaching, and public engagement.
Nurtured by the century-old tradition of his Alma Mater, Professor Granata's research and teaching interests lie broadly in the area of Aesthetics, Medium Theory, Ethics of Technology, Heritage Communication, Print and Visual Culture.
See also:
A Kandahar Away – Thursday, February 6, 7 to 9:30 p.m.
For Sama – Thursday, March 5, 7 to 9:30 p.m.
Q&A is in English with simultaneous French interpretation.
Presented by the Canadian War Museum in partnership with the Hot Docs Canadian International Documentary Festival