COVID-19: Safety Measures
We are open Wednesday through Sunday, 10 a.m. to 4 p.m., and until 7 p.m. on Thursday. We can't wait to see you again!
If you are experiencing any symptoms of COVID-19 or are not feeling well, please postpone your visit until you are feeling better.
Quick Reference Guide
Museum Access
All of our exhibition spaces are now open, with physical distancing and safety measures in place. Please be sure to follow directional signage and other temporary restrictions. For your safety, some interactive elements in the galleries are temporarily unavailable.
At this time, the Memorial Hall is closed.
Food and drinks are not permitted in the galleries.
Timed Online Ticketing
To manage the number of visitors inside the Museum, we have introduced timed online ticketing every 15 minutes, with access limited to 75 people at a time.
All visitors, including Museum Members, are required to have a timed ticket.
Please arrive at the Museum no earlier than 10 minutes before and no later than 15 minutes after the entry time on your ticket. Late arrivals may not be permitted entry.
If you have not booked in advance, or prefer to book in person, admission will be available on a first-come, first-served basis at the Box Office.
There are no restrictions on the length of your visit.
Masks
All visitors ages 5 and up are required to wear a mask covering the nose, mouth and chin while inside the Museum. But we highly recommend that all visitors ages 2 and up wear a mask. To keep our staff and other visitors safe, please place your used disposable mask in a garbage receptacle or take it home when you leave the Museum.
Physical Distancing
We encourage visitors to respect physical distancing measures both inside the Museum and on the grounds. We have added signage to remind visitors to keep a safe distance — 2 metres (6 feet) — from those outside their visiting group.
We also ask that all visitors observe the following protocols:
Cough or sneeze into your elbow, rather than into your hand.
Wash your hands and/or use hand sanitizer often.
Avoid any unnecessary touching of surfaces at the Museum.
Cleaning Protocols
We have significantly increased the frequency and extent of cleaning at the Museum. All surfaces — such as door handles, countertops, elevator buttons and handrails — are disinfected frequently throughout the day, and washroom cleaning is a priority.
Gloves, Hand Sanitizer and Handwashing
Gloves are not required. We have increased the number of hand sanitizer dispensers, and washrooms are open for visitors to wash their hands with soap and water.
Elevators and Escalators
Elevator buttons and handrails are cleaned frequently, but elevator access remains limited to one person or visiting group at a time. Escalators will be functioning, but social distancing measures will apply.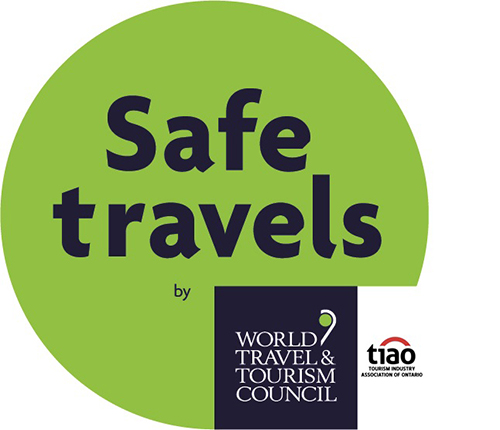 Admission Fees (Taxes not included)
Adult
Senior
Student
Youth
(8-12)
Child
(2-7)
Family (6 pers. –
Max 2 adults)
Members (More info)
Museum
$17
$15
$13
$11
$5
$43
Free

Buy Tickets

Special Events
Temporarily Unavailable

Buy Tickets

Guided Tours
Temporarily Unavailable