Tourism Information
With its prize-winning and richly symbolic architecture, the Canadian War Museum, located near downtown Ottawa, provides a spectacular setting for exhibitions, public programs and other events that illustrate the way in which human conflict, in Canada and around the globe, has changed the face of the world.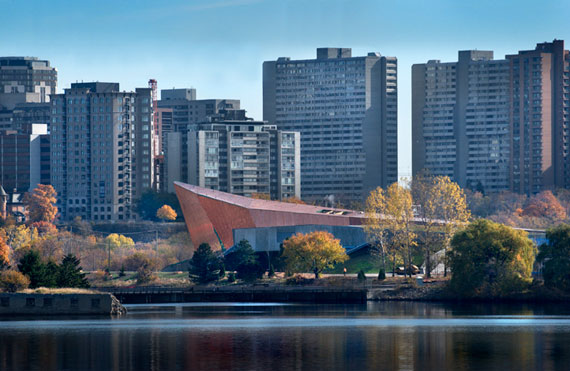 Planning a trip to the region? Check out Ottawa Tourism for hotel packages and more.
During your visit to the Museum, you can also enjoy experiences from our nearby tourism partners.
National Holocaust Monument
Located across the street from the Canadian War Museum (corner of Wellington and Booth streets), the National Holocaust Monument, entitled Landscape of Loss, Memory and Survival, ensures that the lessons of the Holocaust, as well as the remarkable contribution Holocaust survivors have made to Canada, remain within the national consciousness for generations to come. Open daily from 7 a.m. to 9 p.m.
Interzip Rogers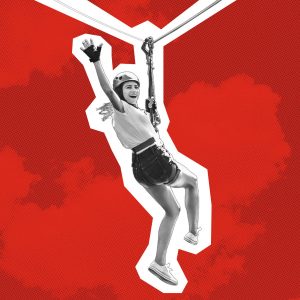 Fly 120 feet in the air over the Ottawa River!
Interzip Rogers is the world's first interprovincial zipline. Fly over the Ottawa River from Ottawa to Gatineau.
City Tours and Transportation
Lady Dive Tours
The Outaouais and the Ottawa region offers a range of activities, such as city tours and "Hop On – Hop Off" double decker bus tours. Lady Dive Tours offers guided tours of the National Capital Region with stops in major attractions, such as the War Museum. Various packages are available, including Museum admission.
Aqua-Taxi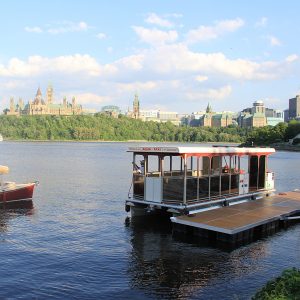 Aqua-Taxi is an eco-friendly mode of transportation that offers a summer shuttle service between the Canadian Museum of History, the Ottawa dock (located below Parliament Hill), Richmond Landing (providing access to the Canadian War Museum), Rockliffe Boathouse and the Rest'O'Bord Le Pirate restaurante (on Jacques-Cartier Street). Aqua-Taxi has universal accessibility and space for bicycles and strollers.
More Tourism Information
See also: