New archeological work in the north of France is making a significant contribution to our knowledge of the First World War, and helping to form new ties with a recent past that is gradually fading from memory.
Presenter: Gilles Prilaux (Centre de recherches de Croix-Moligneaux, Institut national de recherches archéologiques préventives)
Moderator: Jean-Luc Pilon (Curator, Central Archaeology, Canadian Museum of History)
In French with simultaneous translation in English.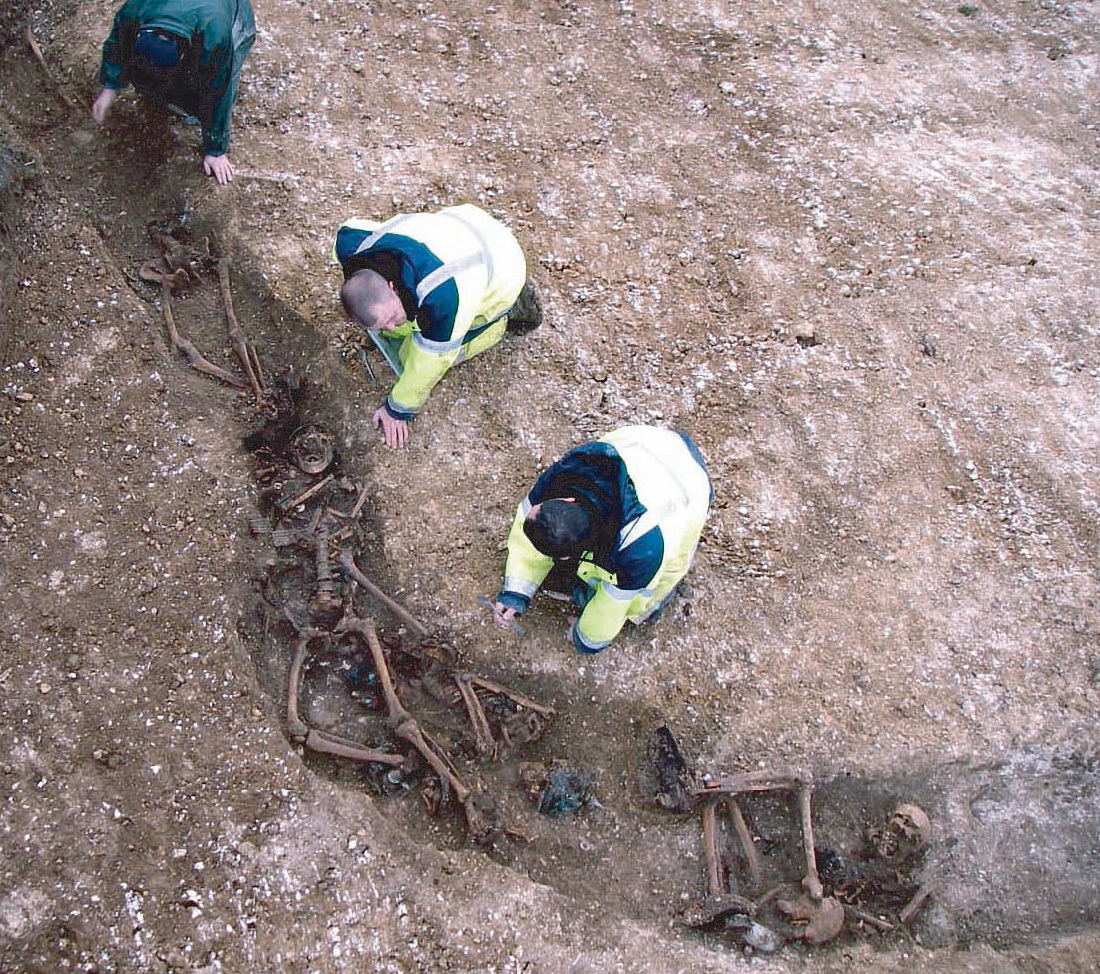 Gilles Prilaux, a member of the team responsible for the excavations, presents recent archaeological findings from the front line and the battlefields of the First World War. Findings include underground hospitals, blockhouses, weapons and war machines, tinkering, religious items, bottles, graffiti, rubbish pits, skeletons of horses and numerous human remains discovered a century after their accidental or voluntary burial.
Coffee and tea will be available.
Presented in conjunction with the with World at War – International Speaker Series, an annual series of academic events, presented by the Canadian War Museum, to mark the centenary of the First World War. The events, presented in a variety of formats, provide an opportunity for the public to learn from leading Canadian and international experts about the war's national and global reach, its cost and its legacies..
Presented by Raytheon Canada Limited.
Official Partners of the Centenary of the First World War: John and Pattie Cleghorn and Family; H.Col (Ret'd) John C. Eaton, O.Ont., K.St.J., D.Com. and H.Col Sally Horsfall Eaton, S.S.St.J., C.D., R.N., LL.D.; The Friends of the Canadian War Museum; TD Bank Group; VISITFLANDERS and the R. Howard Webster Foundation.