Build. Play. Create. Learn. Visit the War Museum during March Break for tons of family fun! Use Imagination Playground blocks to create engineering and architectural marvels. Challenge your family to a game of giant chess. Learn to play strategy board games with a variety of classics. Explore the Museum's galleries on a family-friendly tour with one of our program interpreters. The Museum is yours to discover!
Tour description and schedule
The Museum Highlights Tour for Families will be offered from February 29 to March 8 and March 14 to 22, providing families with a tailored experience during March Break.
This tour offers an overview of our gallery spaces, and focuses on family-friendly stories and experiences.
Each tour is about 30 to 45 minutes long, with a maximum of 20 participants. The cost per tour is $3 per person; please inquire at the Box Office.
10 a.m. – French
11:15 a.m. – English
1 p.m. – French
2:30 p.m. – English
The March Break activities will be held from February 29 to March 8 and March 14 to 22.
Please note that the activities are subject to change.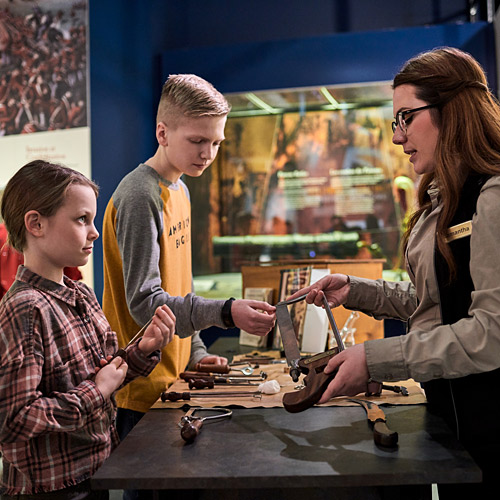 Not enough time to do everything in one visit? Become Members and come back any time!
Members enjoy unlimited family access all year long for only $125.
Get a ton of discounts and benefits for less than the cost of three visits! Find out more.