Visit the Canadian War Museum for free with your youth group on Thursday, November 7 and explore a range of Remembrance-themed activities.
Make a poppy craft to take home, test your tactical skills and build alliances on our strategy game alley, or pick up our self-guided Second World War scavenger hunt and learn about Canadian women and men in war time. Groups will receive a printed guide with suggested highlights of the Museum for Remembrance-themed exploration.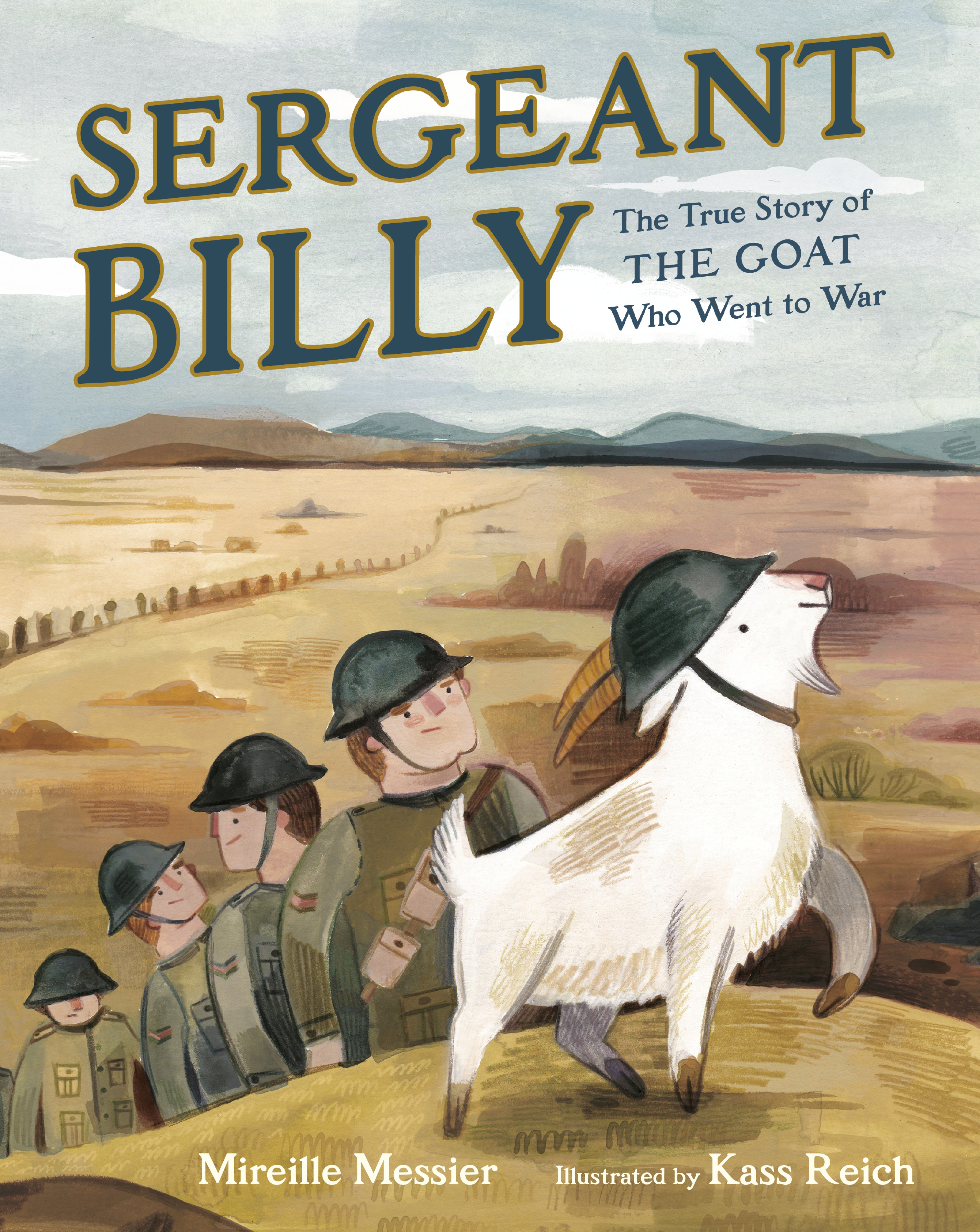 The evening's main event is a 30-minute reading of Sergeant Billy — a charming new picture book by Mireille Messier — with a French reading at 6 p.m. followed by an English reading at 6:45 p.m. Sergeant Billy is a delightful tale inspired by the true story of a brave goat war hero. This true story follows Sergeant Billy from his small prairie town to the trenches of the First World War and back, through harrowing moments, sad moments, moments of camaraderie and moments of celebration. This unforgettable goat and the soldiers who loved him will capture your heart!
These activities connect directly with the programs of Scouts Canada (The Canadian Path: Citizenship); Girl Guides (Girls First: Connect and Question); and cadets (Citizenship and Canadian military history) More information on program connections will be provided in the guide.
Generously supported by the Friends of the Canadian War Museum.
| | |
| --- | --- |
| ACTIVITIES | LOCATION |
| Sergeant Billy Reading | LeBreton Gallery |
| Reading Nook | LeBreton Gallery |
| Strategy Game Alley | Hallway leading up to the Hub |
| Scavenger Hunt | Gallery 3 |
| Poppy Making Activity | Lobby |
| Colouring Tables | LeBreton Gallery |
| Vimy Sculpture Exploration Cards | Regeneration Hall |
This event is entirely free of charge. Groups are required to register in advance. (Final numbers not required). Please register by November 1.
You can get your free tickets online or by calling 819-776-7000.
Images: Canadian War Museum, CWM2018-0037-0066-Dm and Penguin Random House.