Tourism Professionals
This section is dedicated to travel trade professionals planning group and FIT visits to the War Museum.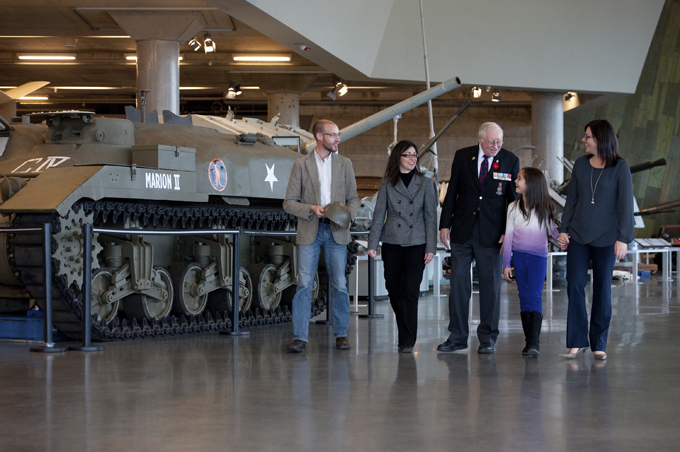 Canada's rich military history is showcased through artifacts, personal stories, artwork, photos and interactive presentations. Tour the extensive permanent exhibitions and expand your knowledge of the conflicts that shaped Canada, Canadians and the world. Rest and reflect in Memorial Hall. Discover the Museum's fascinating architectural theme. And chat with a veteran to let history come alive.
---
Contact the Head, Tourism and Group Sales
Stephanie Fortin
Head, Tourism and Group Sales
819-776-7086
stephanie.fortin@warmuseum.ca
---
Accessibility
Bus Parking
Public city parking where coaches are permitted is available along Sir John A. Macdonald Parkway.
Additional free parking is available year round at the Robert Guertin Arena, located at 125 Carillon street in Gatineau, a few minutes from the Museum of History. Coaches going to the War Museum can also use the same free bus parking facilities.
Group and FIT Rates
Group Meals
Information Kits
Seasonal and Tourism Brochures / Promotional Material
To order brochures, posters and promotional material, please contact our Information and Promotions Assistant.
Guided Tours
Discover Canada's military history! Treat yourself to a guided tour with a knowledgeable and dynamic tour guide. All tours last approximately 45 minutes and cost $3.00 per person.

Museum Highlights
This tour will offer first-time visitors an overview of our gallery spaces and will focus on star artifacts. You will also discover surprising facts about our world-renowned architecture. This tour is part of Destination Canada's Signature Experiences Collection. For more information on Canada's Signature Experiences Collection, visit https://caen-keepexploring.canada.travel/canadian-signature-experiences
Hidden Treasures
This tour will feature lesser – known artifacts with fascinating stories – A great option for repeat visitors or those looking for an alternative experience!
Lightning Tour (20 minutes) – $2 per person
Want to visit the War Museum but short on time? Let's face it, you could spend months exploring every nook and cranny of our magnificent building. Let our Museum staff introduce you to two of their favourite tour stops before setting you loose to discover over 5000 years of history!
Programs and Activities for Groups
Early-Start Breakfast and Guided Tour
From May to June, the Museums offer an "early-start" breakfast and guided tour. Groups arrive at 8 a.m. for a full American buffet-style breakfast, followed at 9 a.m. by a guided tour — all before the Museum opens to the general public.
This option is a great way to get the most out of your visit and avoid long line-ups at the Group Entrance!
Reservations are required. Please contact us for more information and to book.
Evening Activities
Looking for a fun way to spend the evening? Try pairing a buffet dinner at the Museums' cafeteria with a dance in one of our unique and exciting venues. For more information, please contact us.
Activity Sheets
Using our educational activity sheets, students explore the Museums' exhibition halls and galleries on their own or in small groups. It's a great way to engage students and make learning even more fun!
Printed activity sheets are available at a cost of $1 per student or are free to download with a Teacher's Guide. To download, click here.
Education and School Programs
FIT Programs
If you are a Tour Operator specializing in FIT products and would like to set up an FIT contract, please contact our Head, Tourism and Group Sales.
Facility Rentals
The War Museum offers a wide choice of multi-purpose spaces for small or large gatherings of up to 1,200 people. Whether you are planning a banquet, reception, performance or meeting, we have breathtaking spaces that will simply wow your clients.
View Facility Rentals
Special Groups
Need help planning a special group, looking for different ideas or have special requirements?
Contact us with your needs and it will be our pleasure to assist you.
Familiarization Tours
You would like to experience the Museum for yourself or plan a site visit? Contact us for a familiarization tour. Send a request to the Head, Tourism and Group Sales.
Gallery of Images
To request promotional text, images or other Marketing collateral, please contact our Head, Tourism and Group Sales.
Memberships
The Canadian War Museum is a proud member of the following tourism organizations.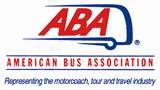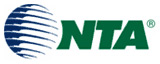 The Canadian War Museum is an Ontario Signature Experience and a Canadian Signature Experience.


For more information on Canada's Signature Experiences Collection, visit https://caen-keepexploring.canada.travel/canadian-signature-experiences.
Group Admission Fees
Group rates apply to groups of 15 or more.
Taxes not included – Valid until December 31, 2020
Group Admission Fees
Adult / Senior (18 Years +)
Student / Child (3 – 17)
1 Museum
(War Museum or Museum of History)
$11
$8
2 Museums
(War Museum and Museum of History)
$16
$12
1 Museum + 1 CINÉ+ Film
(Museum of History)
$15
$11
2 Museums + 1 CINÉ+ Film
(War Museum and Museum of History)
$20
$15
School Program
$1 per program, per student
Guided Tour
$3 per person
Activity Sheets
$1 per sheet