Tourism Professionals
Canada's rich military history is showcased through artifacts, personal stories, artwork, photos and interactive presentations. Tour the extensive exhibitions and galleries and expand your knowledge of the conflicts that shaped Canada, Canadians and the world. Rest and reflect in Memorial Hall. Discover the Museum's fascinating architectural theme. And chat with a veteran to let history come alive.
The Canadian War Museum is a destination of choice for students and adults travelling in groups. We offer a wide range of services, experiences and educational resources tailored for groups of 15 or more.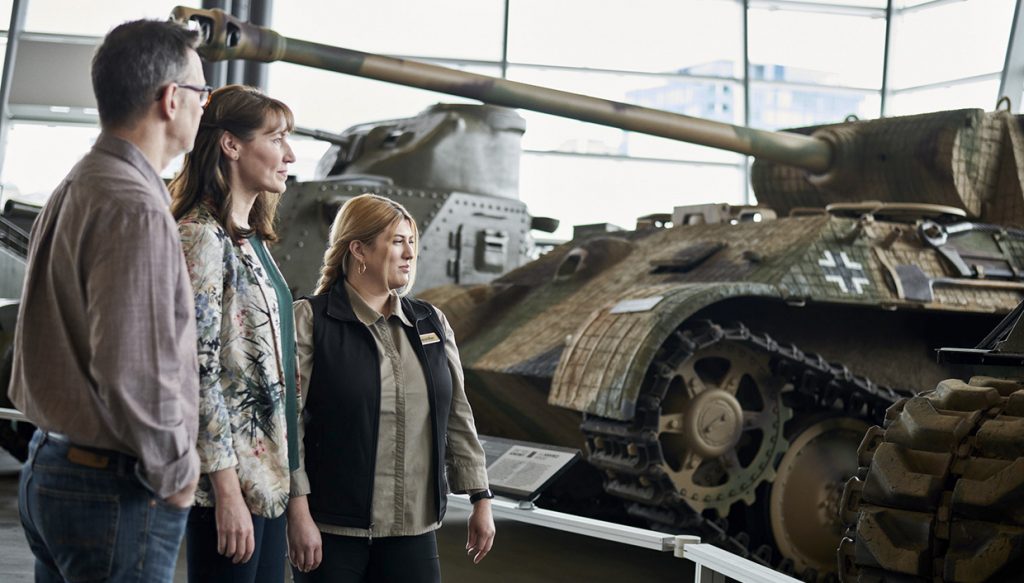 ---
Contact Information
For rates, FIT agreements, incentive agreements, questions or a special request, do not hesitate to contact me directly.
Kim Morissette
Head, Tourism and Group Sales
819-776-8377
kim.morissette@warmuseum.ca
Bookings
Our Call Centre is available to take your booking and answer any of your questions. Please call 819-776-7014 or 1-800-555-5621, or email us at: information@warmuseum.ca.
The Museum gets very busy. We therefore recommend booking at least three weeks prior to the visit.
---
Information Kits
Products for Groups
Check out our Group Offers section for a list of our group-friendly products and experiences.
Special Groups
Need help planning a special group, an evening activity or looking for different ideas or have special requirements?
Contact us with your needs and it will be our pleasure to assist you.
Familiarization Tours
Would you like to experience the Museum for yourself or plan a site visit? Contact us for a familiarization tour of the Museum.
Tourism Memberships
The Canadian War Museum is a proud member of the following tourism organizations: